This area is used to change your email address in the system if you are switching email addresses or just wish to use a different one.
Steps:
1. In the upper right hand corner, click on the link which displays your name.
2. Click on the change your email link.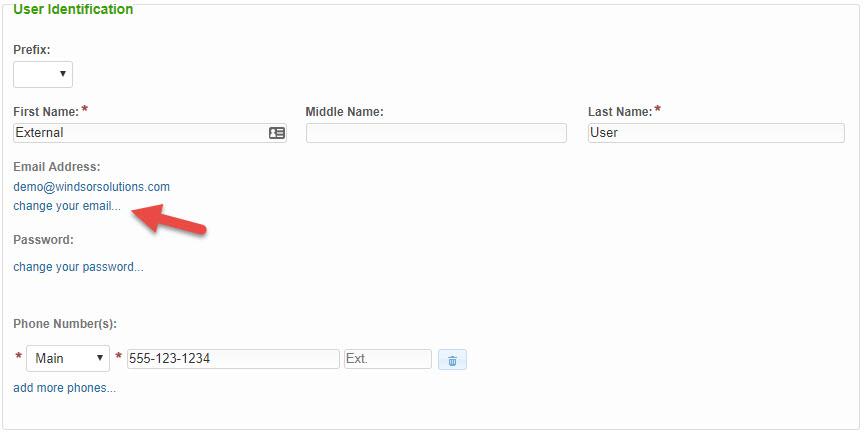 3. When prompted, enter and confirm your new email address.
4. After successfully submitting the email address change request, the account will be set to pending until the email address is verified by entering the code you receive via email. After the code is confirmed, the user will have the ability to sin in to the system.
| | |
| --- | --- |
| | If the verification email is not received, please confirm the email was not filed to the users junk/spam folder. |
| | |
| --- | --- |
| | You will not be able to use the system until you have verified your email. |
5. Sign in to the system using your new email.